Digital Disruption will Change Everything
This website is changing as is the focus of my business, I am looking at Digital Disruption.
Since 2008 I have offered general marketing support to various businesses, many of them were companies I had relationships with as a business advisor in the Moray area.
This year is the shifting point and time to pivot into a new Direction. The name "market that" will stay for a while and yet that too may be up for change. The point is there is a storm coming.
In my podcast project ( life Passion & Business ) I have interviewed various business leaders and many of them call themselves disruptors of industries. What I notice is that disruption of industry used to be something that happened over a long period of time, a decade or a generation. But now it is happening over much shorter time periods as little as three to five years. In more cases, it is due to a technological edge or Digital Disruption
Netflicks and Blockbuster
The famous story of how Netflix managed to destroy Blockbuster was probably a 10-year journey Netflix started by dispatching DVDs by mail.
Blockbuster sat back and watched as in their opinion a mail service was going nowhere. They did not see that internet speeds were getting faster or that streaming video was becoming a reality. Blockbusters are nearly all but gone ( there are few USA  stores in remote locations ) and Netflix is one of the biggest companies in the world and starting to rival Hollywood in film production.
Now, look at the other two very big organisations that have shaken the world, Uber which has decimated the taxi and driving industry and the other one being Airbnb which is taking its toll on the hotel the B&B market.
All of these Industries have one thing in common they are not seeing the technology for what it is.
Digital is the leveller of all things.
While we can all sit back and say well it's a physical product it's a physical thing people won't do it. it's not possible to automate that service. There is always a way and with enough time and creativity, it is possible.
In my last corporate role around 2002, my team and I developed a packing crate that allows for the shipping of Glass showcases as a flat pack product. We did a £1,000,000 in the first year.  We found a solution to ship a fragile glass product anywhere in the UK.
Where is the next disruption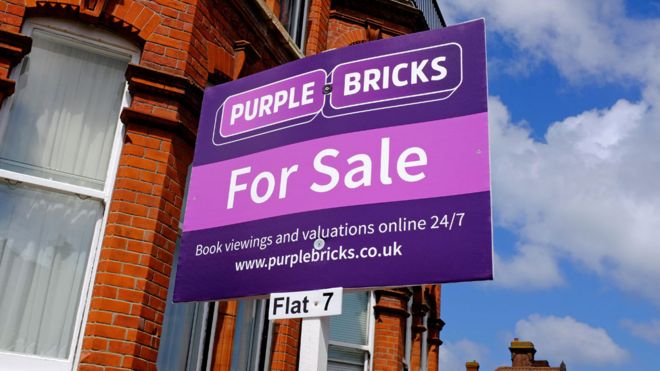 I think the property market is ripe for disruption and those that do not change will be in for a rough ride. Purple Bricks have their problems, see the article on the left. But Estate agency as a business does not have the best of reputation so it is not a surprise that PB is having some problems.
However, someone will sort the issues and as the industry is ripe for disruption. Estate agents have always worked on a % basis and that is a significant figure on the average UK home.
The fixed price offers from the online providers look very competitive, it is a flat price service for marketing and selling of a home. All well and good, but they don't provide the local knowledge. They will fix that with local agents who come out and view the home. Local agents who will show people around the home and negotiate. So the traditional Estate Agency is starting to look a little bit overpriced.
There is More Disruption to Come.
There will be many other Industries that will suffer this digital disruption, I suspect the funeral industry will be one,  five grand for a funeral is quite a lot. Wherever there is money and a and structure that can be adapted or changed with technology it is a target.  When AI becomes an everyday reality hold on to you seat it is going to get bumpy.
How to fight back
That will be the focus of my business moving forward, it will be to support people in disrupted Industries. What can you do if your industry is under threat?
We have to look at what you do in a completely different light, can you specialise or niche down your market? We have to demonstrate your value and build your brand so that there is no other choice for your prospect but you and your business or service.
There are 2 options that take you to a scheduling page to book time with me.
Option 1: Free
A 20-minute free conversation where you get some direct advice. I am looking to explore so happy to share the journey. Book here
Option 2 Not Free £100 but with a money back offer 
If you are serious and want to face or deal with the threat of disruption. Book an hour of my time, it comes with a 30-minute money back guarantee. That means if within the first 30 minutes you or I think that it is going nowhere I will give you a full refund. During our time together we will explore how you might use digital techniques working for you rather than against you.
Comments
comments